Cartwright's Events
Watch the Taste
of History!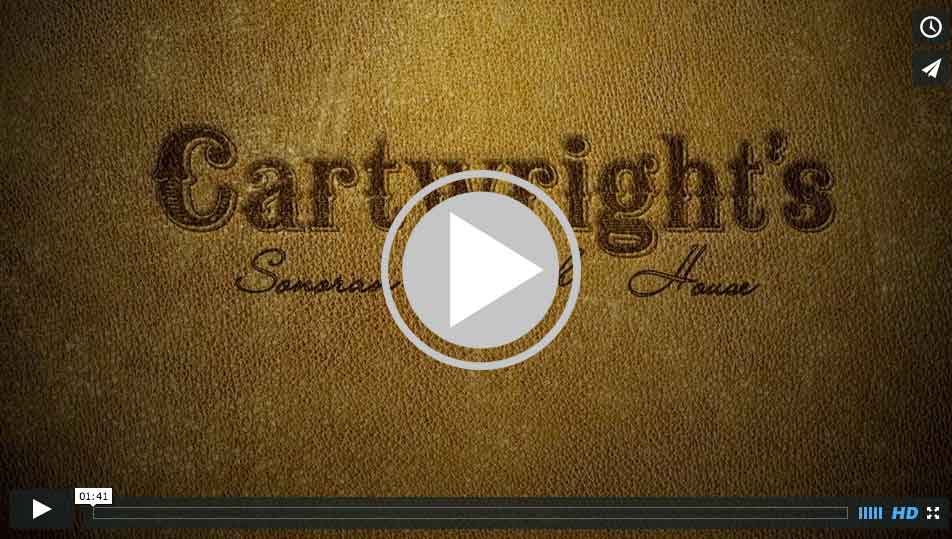 All New at Cartwright's!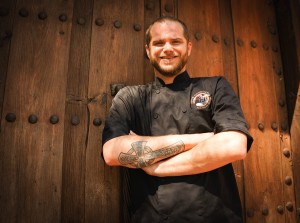 Our new chef, Brett Vibber, is carrying on the Cartwright's tradition.
Cartwright's Arizona History Dinners
Whether you're an Arizona native or just passing through, you won't want to miss the fourth annual series of Cartwright's Sonoran Ranch House History Dinners presented by Sanderson Lincoln beginning May 14, 2014. There are no better story spinners than our own Marshall Trimble, Bob "Boze" Bell, Wyatt Earp, Dolan Ellis, Robin Sewell and Lance Polingyouma, and there is no better place to fill your belly while getting an earful than at Cartwright's, where the accolades are piled higher than the tall tales you'll hear.
Each History Dinner, held every other Wednesday, May 14 through Oct. 29, begins with no-host cocktails in the award-winning, newly remodeled Cartwright's Sonoran Ranch House Ranch Room. Three courses of signature modern ranch cuisine are specially prepared from scratch by top-ranking chef Brett Vibber and talented pastry chef Amanda Crick to correspond with the theme of each evening. Delectable dining and desserts are followed by notable and notorious speakers, who will weave their words, sing songs and spin yarns about days of old in Arizona's Sonoran foothills. Click to to see a list of all events
What's new at Cartwright's
Thanksgiving Feast

Cartwright's will be serving up a cornucopia of Thanksgiving feasts for all tastes, whether you're looking for a tasty, traditional turkey dinner or if you've got a hankering for skillet-seared salmon or Mesquite wood-grilled tenderloin of beef. Want gluten-free, vegetarian or vegan version? You'll find that, too. Each comes with a trio of exciting appetizers, side dishes to complement the flavors of the entrée, and a trio of mouth-watering desserts. Details…
We're Ready for You! Come on in to Cartwright's!