Cartwright's Events
Thanksgiving Feast
Join us for a special Thanksgiving meal that's sure to create lasting memories.
A special three course meal is served with choice of 3 entrees. We also offer gluten-free, vegetarian and vegan meals. Seating's: 1, 2, 2:30, 3:30, 4:30, 5 p.m.
$55 per guest /$18 for children ages 5-12 All prices subject to tax.
For reservations, please call 480-488-8031. For full details and menus, click here for our events page.
Fifth Annual Arizona History Dinners
Whether you're an Arizona native or just passing through, you won't want to miss the fifth annual series, every other Wednesday through October, starting May 13, 2015
What's new at Cartwright's
Phoenix Magazine
VEGETABLE SOPES
Spotting a vegan dish on Cartwright's Sonoran Ranch House's menu is nothing new. The venerable Cave Creek eatery has offered
vegan fare for years, but recently unveiled a stand-alone vegan menu with a handful of new offerings. Read full article here,

Watch the Taste of History!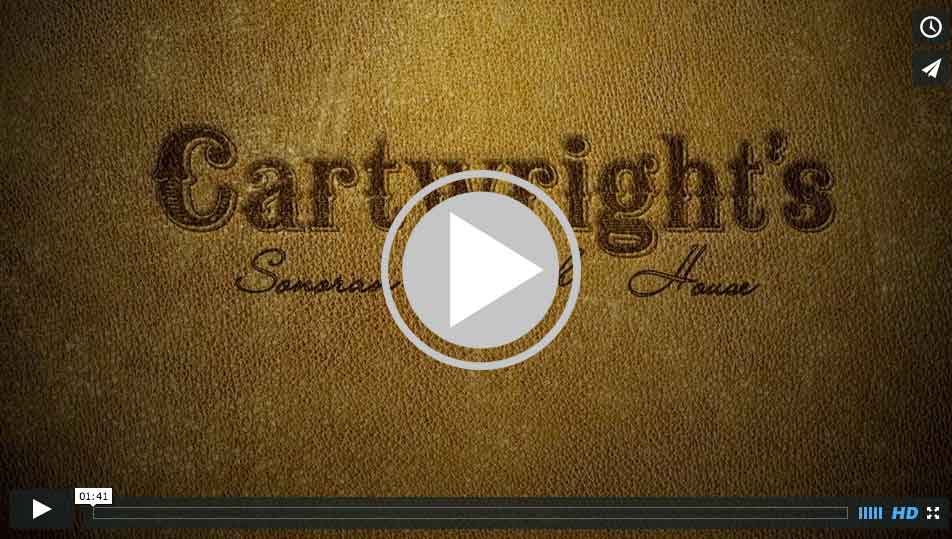 Join us for our expanded Happy Hour Menu!
4-6:00 p.m. nightly for Happy Hour at the Mesquite Bar