Cartwright's Events
Join us Christmas Eve for our Special Holiday Menu
Seating every half hour from 4 – 9 p.m.
Gluten-free, vegetarian and vegan menu options available
$55 per guest /$18 for children ages 5-12. All prices subject to tax.
All beverages are additional. Click here for full details.
Join us for our expanded Happy Hour Menu!
4-6:00 p.m. nightly for Happy Hour at the Mesquite Bar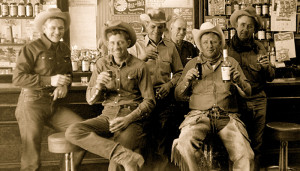 What's new at Cartwright's
New Fall Menu Items
Check out the full story of when East Meets (Wild) West

Watch…
The Taste of History!